Global Payroll Specialist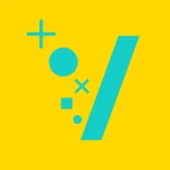 Vungle
Accounting & Finance
Remote
Posted on Tuesday, November 21, 2023
Liftoff is the leading growth acceleration platform for the mobile industry, helping advertisers, publishers, game developers and DSPs scale revenue growth with solutions to market and monetize mobile apps.
Liftoff's solutions, including Accelerate, Direct, Influence, Monetize, Intelligence, and Vungle Exchange, support over 6,600 mobile businesses across 74 countries in sectors such as gaming, social, finance, ecommerce, and entertainment. Founded in 2012 and headquartered in Redwood City, CA, Liftoff has a diverse, global presence.
At Liftoff Mobile, Inc., we're helping mobile businesses scale and succeed via our sophisticated technology that enables them to find their most engaged users. We are a trusted guide for growth and engagement, transforming how people discover and experience apps. Advertisers depend on us to reach, acquire, and retain high-value users worldwide. We are one of the world's largest independent, unbiased, and privacy-friendly growth platforms that fuels the entire mobile app growth cycle across user acquisition, engagement, monetization, and analytics. Consistently ranked as one of the fastest growing companies and best places to work, we are a profitable company with a strong product-market fit and tremendous growth opportunity. We have a creative, collaborative, and humble culture. We are data-driven, proactive, and have the courage to drive change.
About the Role:
We are seeking a Global Payroll Specialist to assist in the processing of Liftoff's international payrolls. You will provide outstanding support to our employees. Reporting to the Senior Manager of Global Payroll, you will help streamline and improve our international payroll processes and provide strong communication & education to ensure our employees are well informed & educated about our payroll processes. This is a unique opportunity to work in a fast-paced collaborative environment where your work will have a direct impact on our employees.
Specific payroll responsibilities include:
Accurate processing, recording, and reporting of the company's payroll.
Prepare and process semi-monthly payrolls for Canada and monthly payrolls for APAC and EMEA.
Act as backup for US semi-monthly payrolls.
Provide payroll reports and data as requested.
Demonstrate excellent customer service when communicating with employees.
Resolve internal/external employee inquiries in adherence to department SLA's.
Correctly process taxable fringe benefits and other incentive awards.
Demonstrate great attention to detail, as working on multiple projects and meeting tight deadlines is common.
Handle payroll tax notices and inquiries, ensuring timely resolution.
Assist the Manager and the team with special projects as needed.
Work collaboratively with Finance and Human Resources on special projects.
Skill requirements and abilities include:
Associate or bachelor's degree or equivalent combination of work/education.
5+ years of experience processing payroll.
International payroll experience is strongly preferred.
Experience with journal entries and reconciliations.
Experience using Papaya Global Payroll and Papaya Payment Services preferred.
Experience managing highly confidential information with professionalism and unquestionable integrity.
We value diversity
Full medical, dental, and vision package to fit your needs
Unlimited PTO policy
Company 401K match
The opportunity to work with sharp, motivated teammates solving some of the most unique challenges and changing the world.
Liftoff is committed to providing and maintaining a work environment where all employees and candidates are treated with dignity and respect and that is free of bias, prejudice, and harassment. Liftoff is further committed to providing an equal employment opportunity for all employees and candidates for employment free from discrimination and harassment on the basis of sex, gender (including sexual harassment, gender harassment, and harassment due to pregnancy, childbirth, breastfeeding, and related conditions), sexual orientation, gender identity, gender expression, gender nonconformity, race, creed, religion, color, national origin, ancestry (including association, affiliation, or participation with persons or activities related to national origin, English-proficiency or accent, or immigration status), physical or mental disability, medical condition(s), genetic information of an individual or family member of the individual, marital or domestic partner status, age, veteran or military status, family care status, requesting or taking pregnancy, parental or disability leave, requesting an accommodation, or any other characteristic protected by federal, state, or local law, regulation, or ordinance. All such discrimination and harassment is unlawful and will not be tolerated. Liftoff maintains a continued commitment to equal employment opportunity and expects the full cooperation of all personnel.
Agency and Third Party Recruiter Notice:
Liftoff does not accept unsolicited resumes from individual recruiters or third-party recruiting agencies in response to job postings. No fee will be paid to third parties who submit unsolicited candidates directly to our hiring managers or Recruiting Team. All candidates must be submitted via our Applicant Tracking System by approved Liftoff vendors who have been expressly requested to make a submission by our Recruiting Team for a specific job opening. No placement fees will be paid to any firm unless such a request has been made by the Liftoff Recruiting Team and such a candidate was submitted to the Liftoff Recruiting Team via our Applicant Tracking System.