Solutions Engineer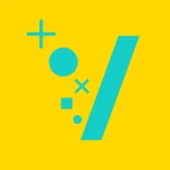 Vungle
Remote · United States
Posted on Thursday, October 12, 2023
Liftoff is the leading growth acceleration platform for the mobile industry, helping advertisers, publishers, game developers and DSPs scale revenue growth with solutions to market and monetize mobile apps.
Liftoff's solutions, including Accelerate, Direct, Influence, Monetize, Intelligence, and Vungle Exchange, support over 6,600 mobile businesses across 74 countries in sectors such as gaming, social, finance, ecommerce, and entertainment. Founded in 2012 and headquartered in Redwood City, CA, Liftoff has a diverse, global presence.
About this role:
As a Solutions Engineer at Liftoff, you will play a vital role in our technical support and client success efforts. You will collaborate closely with our clients, sales teams, and product development teams to ensure the seamless integrations and optimization of our advertising solutions within their mobile apps. Your problem-solving skills and technical expertise will be crucial in driving the success of our client's app advertising campaigns and monetization platforms. The role may report to either the Global Solutions Engineering Manager or a regional SE manager.
Location:
This role eligible for full-time remote work in one of our entities: CA, CO, ID, IL, FL, GA, MA, MI, MN, MO, NJ, NV, NY, OR, TX, UT, and WA. We are a remote-first company with US hubs in Redwood City, Los Angeles, and NYC.
Responsibilities:
Actively interact with technical contacts from advertiser and publisher clients and potential clients via our ticketing system, chat and video calls
Troubleshoot and investigate technical issues related to partner implementation
Manage client expectations, communication and reporting metrics related to our products and specific customer deployments.
Evangelize the capabilities of the Liftoff tech stack to grow our publisher and advertiser base
Debug problems by inspecting stack traces, server logs, database entries, memory footprints and Liftoff's codebase
Write technical tutorials and sample code for our clients as well as the internal team
Collect client requirements and work closely with product and development teams to shape the product roadmap
Development of internal support tools and applications
Travel to client sites may be required
Regular collaboration with Development and Solutions Engineering team members located around the globe
Requirements:
A minimum of 2 years experience of software development tools and customer support
At least 1 year of online or mobile advertising media and network experience
Ability to diagnose and fix issues in mobile apps and diagnose issues in SDKs, APIs, and backends
Strong troubleshooting skills with a level of ad technology proficiency - preferably familiarity with RTB, Charles proxy, HTML/Javascript ad tags and ad servers.
Ability to analyze advertiser and KPIs and suggest actions to boost performance
Ability to build mobile apps from scratch using at least one mobile app programming language e.g. Objective-C, Swift, Java, etc.
Knowledge of the mobile app ecosystem and understanding of the mobile game industry
Experience in analyzing data to generate clear proposals and presentations
Has written technical documentation, tutorials and software samples for programmers
Exceptional verbal and written communication and presentation skills
Possess a can-do, no-problem-too-big-or-too-small attitude
Bachelor's degree in computer science, engineering, or equivalent
English language proficiency; business-level proficiency in other common languages is a plus
Liftoff offers all employees a full compensation package that includes equity and health/vision/dental benefits associated with your country of residence. Base compensation will vary based on candidate location and experience. The following are our base salary ranges for this role:
SF Bay Area, New York City, Los Angeles, Orange County: $105,000 - $125,000
Seattle/Olympia, Austin, Boston, San Diego, Santa Barbara: $96,600 - $115,000
All other cities in our approved to hire states: $90,300 - $107,500
#LI-NM1
#LI-REMOTE
Liftoff is committed to providing and maintaining a work environment where all employees and candidates are treated with dignity and respect and that is free of bias, prejudice, and harassment. Liftoff is further committed to providing an equal employment opportunity for all employees and candidates for employment free from discrimination and harassment on the basis of sex, gender (including sexual harassment, gender harassment, and harassment due to pregnancy, childbirth, breastfeeding, and related conditions), sexual orientation, gender identity, gender expression, gender nonconformity, race, creed, religion, color, national origin, ancestry (including association, affiliation, or participation with persons or activities related to national origin, English-proficiency or accent, or immigration status), physical or mental disability, medical condition(s), genetic information of an individual or family member of the individual, marital or domestic partner status, age, veteran or military status, family care status, requesting or taking pregnancy, parental or disability leave, requesting an accommodation, or any other characteristic protected by federal, state, or local law, regulation, or ordinance. All such discrimination and harassment is unlawful and will not be tolerated. Liftoff maintains a continued commitment to equal employment opportunity and expects the full cooperation of all personnel.
Agency and Third Party Recruiter Notice:
Liftoff does not accept unsolicited resumes from individual recruiters or third-party recruiting agencies in response to job postings. No fee will be paid to third parties who submit unsolicited candidates directly to our hiring managers or Recruiting Team. All candidates must be submitted via our Applicant Tracking System by approved Liftoff vendors who have been expressly requested to make a submission by our Recruiting Team for a specific job opening. No placement fees will be paid to any firm unless such a request has been made by the Liftoff Recruiting Team and such a candidate was submitted to the Liftoff Recruiting Team via our Applicant Tracking System.