Sales Engineer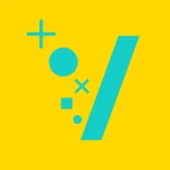 Vungle
Sales & Business Development
Remote · United States
Posted on Thursday, October 12, 2023
Liftoff is the leading growth acceleration platform for the mobile industry, helping advertisers, publishers, game developers and DSPs scale revenue growth with solutions to market and monetize mobile apps.
Liftoff's solutions, including Accelerate, Direct, Influence, Monetize, Intelligence, and Vungle Exchange, support over 6,600 mobile businesses across 74 countries in sectors such as gaming, social, finance, ecommerce, and entertainment. Founded in 2012 and headquartered in Redwood City, CA, Liftoff has a diverse, global presence.
About this role:
As a Sales Engineer, you will be responsible for ensuring successful deals alongside our Sales teams — by showcasing your technical knowledge of our products, holding QA sessions and recommendations both internally and externally (direct marketers, agencies, and Mobile Measurement Platform/Partner (MMP) contacts). You will be well-versed in objection-handling and thoughtful, consultative approaches to selling and customer success. You will also have the opportunity to work closely with our Product and Engineering teams, to influence and direct the necessary tooling & processes which will accelerate deals and make the Sales teams more effective and efficient!
Location:
This role eligible for full-time remote work in one of our entities: CA, CO, ID, IL, FL, GA, MA, MI, MN, MO, NJ, NV, NY, OR, TX, UT, and WA. We are a remote-first company with US hubs in Redwood City, Los Angeles, and NYC
Responsibilities:
Understand the overall Accelerate product strategy and apply this to prospect/customer feature requests
Stay abreast of significant industry news and trends related to key product areas affecting Liftoff's offerings.
Support the global sales team in helping customers understand what is possible with Accelerate + Vungle Exchange in relation to some key product areas
Support sales teams with objection handling and with complex customer issues.
Understand customer requirements and communicate the business value of solving technology problems using Liftoff's platforms.
Execute the delivery of proof of concept for customers that have complex use cases while collaborating with team members on the engineering and product teams
Become an expert on the Liftoff+Vungle platform and key MMP and supply integrations
Collaborate with vetting and promoting platform changes
Assist with training sales teams on new features and platform capabilities
Requirements:
A passion to serve the customer, with demonstrated success in some customer-facing roles
An ability to quickly communicate technical ideas across various mediums
Exceptional analytical, troubleshooting, and problem-solving abilities
​Strong technical interest with hands-on professional or personal experience in some of the following areas:
App development, web development, device platforms & architectures (IOS & Android), mobile app tracking solutions
Confidence with gathering needs and communicating insights to a highly skilled and experienced audience
Able to leverage SQL and coding experience for data analysis. Tableau experience is a plus.
Comfort with business-related travel 10-25% of the time
Bachelor's Degree from a four-year university
Liftoff offers all employees a full compensation package that includes equity and health/vision/dental benefits associated with your country of residence. Base compensation will vary based on candidate location and experience. The following are our base salary ranges for this role:
SF Bay Area, New York City, Los Angeles, Orange County: $120,000 - $138,500 (OTE)
Seattle/Olympia, Austin, Boston, San Diego, Santa Barbara: $110,400 - $127,500 (OTE)
All other cities in our approved to hire states: $103,200 - $119,200 (OTE)
#LI-NM1
#LI-REMOTE
Liftoff is committed to providing and maintaining a work environment where all employees and candidates are treated with dignity and respect and that is free of bias, prejudice, and harassment. Liftoff is further committed to providing an equal employment opportunity for all employees and candidates for employment free from discrimination and harassment on the basis of sex, gender (including sexual harassment, gender harassment, and harassment due to pregnancy, childbirth, breastfeeding, and related conditions), sexual orientation, gender identity, gender expression, gender nonconformity, race, creed, religion, color, national origin, ancestry (including association, affiliation, or participation with persons or activities related to national origin, English-proficiency or accent, or immigration status), physical or mental disability, medical condition(s), genetic information of an individual or family member of the individual, marital or domestic partner status, age, veteran or military status, family care status, requesting or taking pregnancy, parental or disability leave, requesting an accommodation, or any other characteristic protected by federal, state, or local law, regulation, or ordinance. All such discrimination and harassment is unlawful and will not be tolerated. Liftoff maintains a continued commitment to equal employment opportunity and expects the full cooperation of all personnel.
Agency and Third Party Recruiter Notice:
Liftoff does not accept unsolicited resumes from individual recruiters or third-party recruiting agencies in response to job postings. No fee will be paid to third parties who submit unsolicited candidates directly to our hiring managers or Recruiting Team. All candidates must be submitted via our Applicant Tracking System by approved Liftoff vendors who have been expressly requested to make a submission by our Recruiting Team for a specific job opening. No placement fees will be paid to any firm unless such a request has been made by the Liftoff Recruiting Team and such a candidate was submitted to the Liftoff Recruiting Team via our Applicant Tracking System.