Sr Manager, Solutions Delivery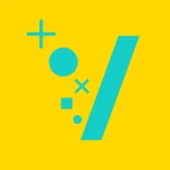 Vungle
San Francisco, CA, USA
Posted on Thursday, September 28, 2023
Liftoff is the leading growth acceleration platform for the mobile industry, helping advertisers, publishers, game developers and DSPs scale revenue growth with solutions to market and monetize mobile apps.
Liftoff's solutions, including Accelerate, Direct, Influence, Monetize, Intelligence, and Vungle Exchange, support over 6,600 mobile businesses across 74 countries in sectors such as gaming, social, finance, ecommerce, and entertainment. Founded in 2012 and headquartered in Redwood City, CA, Liftoff has a diverse, global presence.
About this role:
We are looking for a seasoned technology leader who will be responsible for leading the Solution Delivery for Business Technology teams that partner with our G&A functions as well as our commercial and Engineering teams. Your responsibilities will include managing a diverse portfolio of critical systems, collaborating with cross-functional teams, and translating business concepts into robust technical designs. With your deep understanding of technology ecosystems, data management, and strategic thinking, you will align technology with our business objective and implement scalable systems solutions.
Location:
San Francisco Bay Area
Responsibilities:
Lead and manage a technology portfolio of multiple global critical solutions, systems, tools or platforms
Transform architectural and business concepts and requirements into robust technology designs and engineering configurations to deliver sustainable, core solutions for transactions, data management and analytics core solutions
Establish core IT Software Development and Change Management processes
Work closely with Business Engagement Lead to understand digital strategy and associated project requirements
Lead, oversee and contribute to matrix project teams including other Digital functions, service providers and external partners to deliver business value and achieve objectives
Accountable to business leaders for commitments and measured outcomes
Lead and collaborate with other BT stakeholders to identify and improve systems, processes and services to meet service levels and business continuity needs to achieve desired outcomes
Apply a deep understanding of engineering, software development and technology management of solutions, tools and platforms
Influence and communicate effectively new or complex ideas using varied tools and techniques to influence different audiences across organizations and stakeholders
Requirements:
10+ years experience as an information technology professional in one or many roles such as an architect, software developer, systems administrator, business partner, database administrator, systems engineer, computer engineer or support specialist
Ability to think strategically and align technology solutions with business objectives.
BS in Computer Science, Science, Engineering or Business Management or related field
Knowledge and experience with evaluating and introducing emerging technology
Deep understanding and experience in Salesforce, NetSuite and enterprise applications.
Prior experience of data design and development, including data architecture, modeling and ETL development
Familiarity with system development life cycle management, IT services management, IT infrastructure and operations
Knowledge of business and technology ecosystems, SaaS (Software as a Service), IaaS (Infrastructure as a Service), PaaS (Platform as a Service), SOA, APIs, and microservices
Understanding of enterprise architecture principles and frameworks (e.g., TOGAF) to guide technology design and decisions
Liftoff offers all employees a full compensation package that includes equity and health/vision/dental benefits associated with your country of residence. Base compensation will vary based on candidate location and experience. The following are our base salary ranges for this role:
SF Bay Area: $180,000 - $190,000
#LI-NM1
#LI-REMOTE
Liftoff is committed to providing and maintaining a work environment where all employees and candidates are treated with dignity and respect and that is free of bias, prejudice, and harassment. Liftoff is further committed to providing an equal employment opportunity for all employees and candidates for employment free from discrimination and harassment on the basis of sex, gender (including sexual harassment, gender harassment, and harassment due to pregnancy, childbirth, breastfeeding, and related conditions), sexual orientation, gender identity, gender expression, gender nonconformity, race, creed, religion, color, national origin, ancestry (including association, affiliation, or participation with persons or activities related to national origin, English-proficiency or accent, or immigration status), physical or mental disability, medical condition(s), genetic information of an individual or family member of the individual, marital or domestic partner status, age, veteran or military status, family care status, requesting or taking pregnancy, parental or disability leave, requesting an accommodation, or any other characteristic protected by federal, state, or local law, regulation, or ordinance. All such discrimination and harassment is unlawful and will not be tolerated. Liftoff maintains a continued commitment to equal employment opportunity and expects the full cooperation of all personnel.
Agency and Third Party Recruiter Notice:
Liftoff does not accept unsolicited resumes from individual recruiters or third-party recruiting agencies in response to job postings. No fee will be paid to third parties who submit unsolicited candidates directly to our hiring managers or Recruiting Team. All candidates must be submitted via our Applicant Tracking System by approved Liftoff vendors who have been expressly requested to make a submission by our Recruiting Team for a specific job opening. No placement fees will be paid to any firm unless such a request has been made by the Liftoff Recruiting Team and such a candidate was submitted to the Liftoff Recruiting Team via our Applicant Tracking System.