Sr. IT Program Manager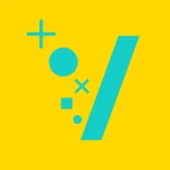 Vungle
IT, Operations
San Francisco, CA, USA
Posted on Thursday, September 28, 2023
Liftoff is the leading growth acceleration platform for the mobile industry, helping advertisers, publishers, game developers and DSPs scale revenue growth with solutions to market and monetize mobile apps.
Liftoff's solutions, including Accelerate, Direct, Influence, Monetize, Intelligence, and Vungle Exchange, support over 6,600 mobile businesses across 74 countries in sectors such as gaming, social, finance, ecommerce, and entertainment. Founded in 2012 and headquartered in Redwood City, CA, Liftoff has a diverse, global presence.
About this role:
We are seeking a highly experienced and dynamic Senior IT Program Manager to join our team. The Senior IT Program Manager will be responsible for overseeing and managing complex IT programs that align with our organization's strategic objectives. The ideal candidate will have a strong background in project and program management, a deep understanding of technology, and excellent leadership and communication skills.
Location:
San Francisco Bay Area
Responsibilities:
Develop and maintain comprehensive program plans, including scope, objectives, deliverables, timelines, and budgets.
Monitor project execution plans, resource deployment and overall coordination efforts to ensure projects are completed on schedule and to budget
Partner with Business Technology leadership in defining, prioritizing and achieving strategic objectives and defining short- and long-term objectives for projects / platforms under management
Proactively manage stakeholder engagement, communication, and relationships throughout the program.
Help develop and manage program charter and business case
Clearly define program objectives, lead the development of the implementation plan, and oversee the execution of that plan on time and within budget
Collaborate with leadership to streamline resource allocation and enhance efficiency for cross-functional projects
Apply knowledge of technical trends and vendor practices in program / project management to ensure successful delivery of the program
Analyze project risks, costs, and benefits and make relevant recommendations to business and IT Leadership
Develop BT Dashboard that tracks progress along key categories such as financial management and technical health of the Business Technology organization
Requirements:
8 to 10 years of technology Project Management experience, or relevant business or team leadership
Experience with projects in multiple technologies, functions (e.g. transaction management, risk management etc.) and industries
Knowledge of CMM and Six Sigma methodologies and standards
Experience managing geographically distributed and culturally diverse work-groups
Knowledge of sourcing methodologies and operating models
Experience in working with outside service providers
Excellent written and verbal communication skills
Strong interpersonal / relationship management skills
Liftoff offers all employees a full compensation package that includes equity and health/vision/dental benefits associated with your country of residence. Base compensation will vary based on candidate location and experience. The following are our base salary ranges for this role:
SF Bay Area: $135,000 - $152,500
#LI-NM1
#LI-REMOTE
Liftoff is committed to providing and maintaining a work environment where all employees and candidates are treated with dignity and respect and that is free of bias, prejudice, and harassment. Liftoff is further committed to providing an equal employment opportunity for all employees and candidates for employment free from discrimination and harassment on the basis of sex, gender (including sexual harassment, gender harassment, and harassment due to pregnancy, childbirth, breastfeeding, and related conditions), sexual orientation, gender identity, gender expression, gender nonconformity, race, creed, religion, color, national origin, ancestry (including association, affiliation, or participation with persons or activities related to national origin, English-proficiency or accent, or immigration status), physical or mental disability, medical condition(s), genetic information of an individual or family member of the individual, marital or domestic partner status, age, veteran or military status, family care status, requesting or taking pregnancy, parental or disability leave, requesting an accommodation, or any other characteristic protected by federal, state, or local law, regulation, or ordinance. All such discrimination and harassment is unlawful and will not be tolerated. Liftoff maintains a continued commitment to equal employment opportunity and expects the full cooperation of all personnel.
Agency and Third Party Recruiter Notice:
Liftoff does not accept unsolicited resumes from individual recruiters or third-party recruiting agencies in response to job postings. No fee will be paid to third parties who submit unsolicited candidates directly to our hiring managers or Recruiting Team. All candidates must be submitted via our Applicant Tracking System by approved Liftoff vendors who have been expressly requested to make a submission by our Recruiting Team for a specific job opening. No placement fees will be paid to any firm unless such a request has been made by the Liftoff Recruiting Team and such a candidate was submitted to the Liftoff Recruiting Team via our Applicant Tracking System.