Product Manager - Creative Serving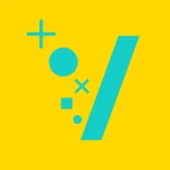 Vungle
Product
Seattle, WA, USA
Posted on Tuesday, September 19, 2023
Liftoff is the leading growth acceleration platform for the mobile industry, helping advertisers, publishers, game developers and DSPs scale revenue growth with solutions to market and monetize mobile apps.
Liftoff's solutions, including Accelerate, Direct, Influence, Monetize, Intelligence, and Vungle Exchange, support over 6,600 mobile businesses across 74 countries in sectors such as gaming, social, finance, ecommerce, and entertainment. Founded in 2012 and headquartered in Redwood City, CA, Liftoff has a diverse, global presence.
As a Product Manager for Creative Serving, you will have direct impact over the creative experience and performance for our customers. You will lead new feature development end to end from research, execution, testing, and launch. You are detail oriented and will work to ensure our creative products exceed the highest standards of customer experience, technical precision, scalability, and profitability.
Responsibilities:
Brainstorm ideas and design rigorous experiments to improve our creative performance.
Own and operate the product roadmap for our creative performance system.
Analyze data to identify trends, patterns, and anomalies to support product strategy
Monitor changes to the competitor and industry landscapes and adjust roadmap accordingly.
Work with our Machine Learning group to optimize creative testing and performance.
Communicate effectively with stakeholders across the organization.
Organize and monitor customer feedback to identify potential opportunities for improvement and distill user feedback into tangible steps for development
Remain current on technological trends, the competitive landscape, and emerging opportunities
Requirements:
4+ years experience working on funnel optimization, growth, or monetization for a consumer-facing product.
Experience working on the frontend of the product.
Proficiency using data and data visualizations to make product decisions and communicate customer stories with data.
Technical background: you understand how front-end web services work.
Ability to work as part of a fast-paced team to discover and deliver performance improvements to our product.
Ability to cross collaborate with other teams and stakeholders effectively.
Experience designing statistically rigorous experiments.
Data science / data analysis background is a plus.
This role eligible for full-time remote work in one of our entities: CA, CO, ID, IL, FL, GA, MA, MI, MN, MO, NJ, NV, NY, OR, TX, UT, and WA. We are a remote-first company with US hubs in Redwood City, Los Angeles, and NYC.
#LI-VM1
#LI-Remote
Liftoff is committed to providing and maintaining a work environment where all employees and candidates are treated with dignity and respect and that is free of bias, prejudice, and harassment. Liftoff is further committed to providing an equal employment opportunity for all employees and candidates for employment free from discrimination and harassment on the basis of sex, gender (including sexual harassment, gender harassment, and harassment due to pregnancy, childbirth, breastfeeding, and related conditions), sexual orientation, gender identity, gender expression, gender nonconformity, race, creed, religion, color, national origin, ancestry (including association, affiliation, or participation with persons or activities related to national origin, English-proficiency or accent, or immigration status), physical or mental disability, medical condition(s), genetic information of an individual or family member of the individual, marital or domestic partner status, age, veteran or military status, family care status, requesting or taking pregnancy, parental or disability leave, requesting an accommodation, or any other characteristic protected by federal, state, or local law, regulation, or ordinance. All such discrimination and harassment is unlawful and will not be tolerated. Liftoff maintains a continued commitment to equal employment opportunity and expects the full cooperation of all personnel.
Agency and Third Party Recruiter Notice:
Liftoff does not accept unsolicited resumes from individual recruiters or third-party recruiting agencies in response to job postings. No fee will be paid to third parties who submit unsolicited candidates directly to our hiring managers or Recruiting Team. All candidates must be submitted via our Applicant Tracking System by approved Liftoff vendors who have been expressly requested to make a submission by our Recruiting Team for a specific job opening. No placement fees will be paid to any firm unless such a request has been made by the Liftoff Recruiting Team and such a candidate was submitted to the Liftoff Recruiting Team via our Applicant Tracking System.