Finance Manager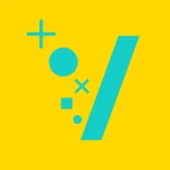 Vungle
Accounting & Finance
Remote
Posted on Wednesday, August 30, 2023
Liftoff is the leading growth acceleration platform for the mobile industry, helping advertisers, publishers, game developers and DSPs scale revenue growth with solutions to market and monetize mobile apps.
Liftoff's solutions, including Accelerate, Direct, Influence, Monetize, Intelligence, and Vungle Exchange, support over 6,600 mobile businesses across 74 countries in sectors such as gaming, social, finance, ecommerce, and entertainment. Founded in 2012 and headquartered in Redwood City, CA, Liftoff has a diverse, global presence.
About the role:
We're looking for a talented Manager to join our growing team within Commercial FP&A. This team member will own a dynamic and diverse set of responsibilities. The Commercial FP&A team acts as the analytical engine of the company to provide insights and support 'optimal' business decision making. It is critical that this individual is self-motivated, a self-starter, can work independently with minimal supervision, and demonstrates good judgment and discretion. This role requires strong business acumen, so this individual will need to have an interest in understanding the "why" behind financials and the core underlying business.
From surfacing valuable insights to drive net revenue accretion to managing the quarterly target-setting process, you will be involved in high visibility work that helps the company set, achieve, and analyze performance against its goals.
Roles & Responsibilities:
Identifying areas of opportunity for revenue growth or risk aversion to be presented and discussed with various commercial and executive leaders on an ongoing basis; leading & guiding the conversation to the most high-impact and relevant topics for a cross-functional group
Ad-Hoc Reporting and Analysis for the Executive, GTM, and Product organizations
Identify and communicate key business drivers at an executive level on a daily basis
Participate in the reporting, presentation and communication of Monthly/Quarterly/Annual performance reviews (both internal and external, i.e. Board of Directors materials)
Partnership with the GTM Organization including running/supporting GTM Meetings, aiding in forecasting for the sales organization, and data visualization requests
Support in setting sales targets and management targets on a quarterly basis; identifying areas for discussion with leadership
Leading continuous improvement of systems, processes, and controls
Development and ownership of reporting systems and data visualization for senior leadership to accurately track and monitor performance, KPIs, and business health
Managing and mentoring at least 1 analyst to senior analyst level employee
Requirements:
5+ years of experience in Financial Planning and Analysis, Commercial FP&A experience or Product Finance experience preferred
1+ years of people management experience
Highly proficient in Excel / Sheets with strong modeling skills and attention to detail
Exceptional problem-solving and analytical abilities
Understand complex data with the ability to present in a way that is easy to understand, including data visualization
Excellent written and verbal communication skills as well as attention to detail
Demonstrated high level of maturity and discretion
Bachelor's degree (preferably in Finance or related field)
Experience with Tableau, Salesforce, Looker, or other comparable data visualization tools
Ability to effectively handle multiple projects across multiple stakeholders, plus balance short term / ad-hoc projects and long term projects

Professional designation in CPA, CA, MBA, is preferred

Excellent professional level written and verbal communications skills

Proficient with accounting software required, NetSuite is preferred

Detail oriented; ability to generate output with a very high degree of quality

Outstanding leadership abilities with demonstrated ability

Ability to effectively manage multiple projects and simultaneously

Ability to analyze information and demonstrate deep thinking

Understanding of business and system analysis, including root cause analysis and other process modeling and systems design methodologies
Location: This role is eligible for remote-first work in the Pacific time zone.
Liftoff's compensation strategy includes competitive market rate along with equity and benefits and perks that will give our employees what they need to do their best work. In order to ensure teams are compensated fairly for the work performed, we map out specific levels and take into consideration the cost of labor within each location.The minimum base pay for this position in the US depends on the location and falls in the following zones:
SF Bay Area, Los Angeles, Orange County: $154,938
Seattle/Olympia, San Diego, Santa Barbara: $139,444
#LI-BB1
#LI-Remote
Liftoff is committed to providing and maintaining a work environment where all employees and candidates are treated with dignity and respect and that is free of bias, prejudice, and harassment. Liftoff is further committed to providing an equal employment opportunity for all employees and candidates for employment free from discrimination and harassment on the basis of sex, gender (including sexual harassment, gender harassment, and harassment due to pregnancy, childbirth, breastfeeding, and related conditions), sexual orientation, gender identity, gender expression, gender nonconformity, race, creed, religion, color, national origin, ancestry (including association, affiliation, or participation with persons or activities related to national origin, English-proficiency or accent, or immigration status), physical or mental disability, medical condition(s), genetic information of an individual or family member of the individual, marital or domestic partner status, age, veteran or military status, family care status, requesting or taking pregnancy, parental or disability leave, requesting an accommodation, or any other characteristic protected by federal, state, or local law, regulation, or ordinance. All such discrimination and harassment is unlawful and will not be tolerated. Liftoff maintains a continued commitment to equal employment opportunity and expects the full cooperation of all personnel.
Agency and Third Party Recruiter Notice:
Liftoff does not accept unsolicited resumes from individual recruiters or third-party recruiting agencies in response to job postings. No fee will be paid to third parties who submit unsolicited candidates directly to our hiring managers or Recruiting Team. All candidates must be submitted via our Applicant Tracking System by approved Liftoff vendors who have been expressly requested to make a submission by our Recruiting Team for a specific job opening. No placement fees will be paid to any firm unless such a request has been made by the Liftoff Recruiting Team and such a candidate was submitted to the Liftoff Recruiting Team via our Applicant Tracking System.