Director, Revenue Platforms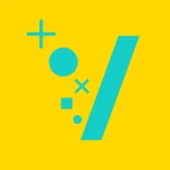 Vungle
Remote
Posted on Wednesday, August 30, 2023
Liftoff is the leading growth acceleration platform for the mobile industry, helping advertisers, publishers, game developers and DSPs scale revenue growth with solutions to market and monetize mobile apps.
Liftoff's solutions, including Accelerate, Direct, Influence, Monetize, Intelligence, and Vungle Exchange, support over 6,600 mobile businesses across 74 countries in sectors such as gaming, social, finance, ecommerce, and entertainment. Founded in 2012 and headquartered in Redwood City, CA, Liftoff has a diverse, global presence.
About this role:
The Director of Revenue Platforms will own commercial operations for the Revenue Platforms organization and will hold responsibility for special operational projects designed to grow and scale our business globally.
This leader will be accountable for the continued improvement and development of operational commercial processes and for integrating those functions into a broader global structure. This leader will utilize his/her influence to deliver outcomes and pull from business insights to drive results and create synergies for Liftoff's most important customers.
While keeping the pulse on organizational capabilities, this leader will deliver direction, vision, and leadership, as well as be responsible for the success of quarterly operational goals.
Location:
This role is eligible for full-time remote work in one of our entities: CA, CO, ID, IL, FL, GA, MA, MN, MO, NJ, NV, OR, TX, UT, and WA. We are a remote-first company with US hubs in Redwood City, Los Angeles, and NYC
Responsibilities:
You must have a proven record of driving alignment to a decision by utilizing clear frameworks, excellent communication, and thoughtful data-driven analyses.
You are a seasoned mobile app ads professional, with deep business acumen who understands operations to be part science and part art.
You have experience fostering a team climate that encourages constant curiosity and daily agility to deliver the more effective advertising strategies for Liftoff's advertising customers.
You are able to manage outcomes by incorporating your own industry knowledge, and learnings from internal analytics.
You know how to enhance productivity and performance without compromising innovation, culture, or revenue.
You exhibit high emotional intelligence and integrity at all times while showing the ability to build deep consultative partnerships with your business stakeholders. You must have a passion for helping teams communicate better with each other to drive results
You will work deeply and dynamically with all the teams that support the commercial organization including the Vungle Exchange, Emerging Businesses, Core Sales Leadership, Marketing, Finance, and Legal. You're a cross-functional wizard.
Going beyond the data- having a proven track record of utilizing large amounts of data to create actionable changes to provide team-wide direction and recommendations on our offering, our pricing, and how to add more value to our customer-base.
You know how to manage through change in a fluid growth environment. You have experience managing many concurrent and interconnected initiatives in complex matrixed environments. You pair this with an expertise in making actionable decisions in the absence of perfect information and shifting circumstances.
You employ a diplomatic and consultative approach to identifying inefficiencies to create innovative solutions that empower people to be better at what they do. In addition to this, you're the type of person who can remain cool, calm, and collected in a sometimes stressful environment.
Requirements:
10+ years of work experience in a functional ownership role or an operational capacity at the intersection of mobile app ads technology and digital marketing. Strong technical and operational aptitude.
A consummate, empathetic, and experienced communicator with experience managing direct reports and coaching individuals through change.
Experience influencing individuals at the executive level and driving strategic business transformations (sometimes without complete information).
Has the desire to lead and contribute to a fast-paced, hands-on, visionary culture. You bring a demonstrated track record of owning outcomes during a measurable business transition.
Liftoff offers all employees a full compensation package that includes equity and health/vision/dental benefits associated with your country of residence. Base compensation will vary based on candidate location and experience. The following are our base salary ranges for this role:
SF Bay Area, New York City, Los Angeles, Orange County: $185,000 - $210,000
Seattle/Olympia, Austin, Boston, San Diego, Santa Barbara: $170,000 - $193,000
All other cities in our approved to hire states: $159,000 - $180,000
#LI-NM1
#LI-REMOTE
Liftoff is committed to providing and maintaining a work environment where all employees and candidates are treated with dignity and respect and that is free of bias, prejudice, and harassment. Liftoff is further committed to providing an equal employment opportunity for all employees and candidates for employment free from discrimination and harassment on the basis of sex, gender (including sexual harassment, gender harassment, and harassment due to pregnancy, childbirth, breastfeeding, and related conditions), sexual orientation, gender identity, gender expression, gender nonconformity, race, creed, religion, color, national origin, ancestry (including association, affiliation, or participation with persons or activities related to national origin, English-proficiency or accent, or immigration status), physical or mental disability, medical condition(s), genetic information of an individual or family member of the individual, marital or domestic partner status, age, veteran or military status, family care status, requesting or taking pregnancy, parental or disability leave, requesting an accommodation, or any other characteristic protected by federal, state, or local law, regulation, or ordinance. All such discrimination and harassment is unlawful and will not be tolerated. Liftoff maintains a continued commitment to equal employment opportunity and expects the full cooperation of all personnel.
Agency and Third Party Recruiter Notice:
Liftoff does not accept unsolicited resumes from individual recruiters or third-party recruiting agencies in response to job postings. No fee will be paid to third parties who submit unsolicited candidates directly to our hiring managers or Recruiting Team. All candidates must be submitted via our Applicant Tracking System by approved Liftoff vendors who have been expressly requested to make a submission by our Recruiting Team for a specific job opening. No placement fees will be paid to any firm unless such a request has been made by the Liftoff Recruiting Team and such a candidate was submitted to the Liftoff Recruiting Team via our Applicant Tracking System.