Sr. Partner Manager, Exchange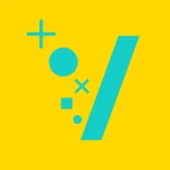 Vungle
Remote
Posted on Tuesday, August 29, 2023
Liftoff is the leading growth acceleration platform for the mobile industry, helping advertisers, publishers, game developers and DSPs scale revenue growth with solutions to market and monetize mobile apps.
Liftoff's solutions, including Accelerate, Direct, Influence, Monetize, Intelligence, and Vungle Exchange, support over 6,600 mobile businesses across 74 countries in sectors such as gaming, social, finance, ecommerce, and entertainment. Founded in 2012 and headquartered in Redwood City, CA, Liftoff has a diverse, global presence.
About this role:
We are looking for a highly skilled and motivated Programmatic Partner Manager to join our rapidly growing Vungle Exchange team. Vungle Exchange provides demand-side platforms (DSPs) the programmatic reach to engage high-quality users in their favorite mobile apps at the right time and deliver a premium ad experience.
The programmatic team manages 75+ Demand Side Platform (DSP) relationships across the world, and you will be responsible for managing a revenue stream across both a new and existing book of programmatic partners. The role will work closely with DSP clients to strengthen existing relationships and seek opportunities to scale the account by identifying cross-sell and up-sell opportunities on the Vungle Exchange.
Location:
This role is eligible for full-time remote work in one of our entities: CA, CO, ID, IL, FL, GA, MA, MN, MO, NJ, NV, OR, TX, UT, and WA. We are a remote-first company with US hubs in Redwood City, Los Angeles, and NYC
Responsibilities:
Forecast revenue and manage a pipeline of potential and current business
Develop strong relationships with our key accounts
Work closely with internal teams (Legal, Finance, Ops, Product) to structure deals that maximize revenue for all constituents
Synthesize customer feedback and help inform the product roadmap
Attend industry events to evangelize Vungle Exchange and our technology
Understand your clients strategic goals and develop plans to partner on these goals
Identify and close strategic up-selling and cross-selling opportunities by understanding core client business and product needs
Prepare and execute on customer success plans
Introduce new features and best practices to customers
Drive a full sales cycle pipeline: building pipelines, pitching, and closing business
Requirements:
Bachelor degree and 5+ years experience, with client facing experience
Ability to travel up to 25% for in-person client meetings (once time permits)
An entrepreneurial and ambitious self-starter who thrives in a fast-paced environment.
A relationship builder with the ability to build meaningful connections with clients.
Comfortable working independently as well as part of a team
Liftoff offers all employees a full compensation package that includes equity and health/vision/dental benefits associated with your country of residence. Base compensation will vary based on candidate location and experience. The following are our base salary ranges for this role:
SF Bay Area, New York City, Los Angeles, Orange County: $121,500 - $145,000
Seattle/Olympia, Austin, Boston, San Diego, Santa Barbara: $111,500 - $133,500
All other cities in our approved to hire states: $102,000 - $125,000
#LI-NM1
#LI-REMOTE
Liftoff is committed to providing and maintaining a work environment where all employees and candidates are treated with dignity and respect and that is free of bias, prejudice, and harassment. Liftoff is further committed to providing an equal employment opportunity for all employees and candidates for employment free from discrimination and harassment on the basis of sex, gender (including sexual harassment, gender harassment, and harassment due to pregnancy, childbirth, breastfeeding, and related conditions), sexual orientation, gender identity, gender expression, gender nonconformity, race, creed, religion, color, national origin, ancestry (including association, affiliation, or participation with persons or activities related to national origin, English-proficiency or accent, or immigration status), physical or mental disability, medical condition(s), genetic information of an individual or family member of the individual, marital or domestic partner status, age, veteran or military status, family care status, requesting or taking pregnancy, parental or disability leave, requesting an accommodation, or any other characteristic protected by federal, state, or local law, regulation, or ordinance. All such discrimination and harassment is unlawful and will not be tolerated. Liftoff maintains a continued commitment to equal employment opportunity and expects the full cooperation of all personnel.
Agency and Third Party Recruiter Notice:
Liftoff does not accept unsolicited resumes from individual recruiters or third-party recruiting agencies in response to job postings. No fee will be paid to third parties who submit unsolicited candidates directly to our hiring managers or Recruiting Team. All candidates must be submitted via our Applicant Tracking System by approved Liftoff vendors who have been expressly requested to make a submission by our Recruiting Team for a specific job opening. No placement fees will be paid to any firm unless such a request has been made by the Liftoff Recruiting Team and such a candidate was submitted to the Liftoff Recruiting Team via our Applicant Tracking System.