International Accountant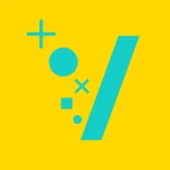 Vungle
Accounting & Finance, Sales & Business Development
San Francisco, CA, USA
Posted on Tuesday, August 29, 2023
Liftoff is the leading growth acceleration platform for the mobile industry, helping advertisers, publishers, game developers and DSPs scale revenue growth with solutions to market and monetize mobile apps.
Liftoff's solutions, including Accelerate, Direct, Influence, Monetize, Intelligence, and Vungle Exchange, support over 6,600 mobile businesses across 74 countries in sectors such as gaming, social, finance, ecommerce, and entertainment. Founded in 2012 and headquartered in Redwood City, CA, Liftoff has a diverse, global presence.
About this role:
We are looking for a talented, highly motivated International Accountant to be a part of our growing finance team. This team member will have ownership of a variety of tasks related to Liftoff's global finances, which includes partnering with international advisors to manage international books and compliance matters, assist with global payment processes, intercompany transactions, and supporting and initiating general international accounting and reporting process improvements. Since we are a fast-growing company, our ideal candidate is eager and ready for increasing levels of responsibility and is a self starter.
Location:
San Francisco Bay Area
Responsibilities:
Support global month-end close activities, including preparation and/or review of journal entries, reconciliations, financial statements and flux analysis
Primary liaison between headquarters and Liftoff's international accountants and advisors handling all inquiries and ensuring accurate and timely month-end close
Develop and manage global compliance calendar
Assist with global audits, taxes and other compliance projects
Work closely with revenue team and senior accountants to ensure compliance with tax laws and accounting regulations globally
Facilitate accounting team's commitment to timely and accurate processing of accounting transactions in accordance with GAAP and statutory compliance globally
Maintain international cash records for the company; reconcile all cash accounts with bank-provided information, including credit card transactions with reports from those agencies
Assist with payment processes globally
Assist with FX and treasury responsibilities for global bank accounts
Assist in evaluation and implementation of new accounting policies and procedures
Proactively identify issues and areas for improvement within the current close process and implement process improvements
Provide a high level of customer service with finance and non-finance business partners
Perform other ad-hoc projects and analyses as directed by management
Ability to be a thought partner and perform accounting research and assist in the documentation of conclusions on behalf of the company
Requirements:
BA/BS degree in accounting or similar
5+ years of progressive accounting experience (international accounting experience preferred)
Working knowledge of US GAAP, statutory compliance requirements and internal controls
Strong interpersonal skills
Team-orientated--has the ability to work effectively with all levels of the organization
Excellent writing, documentation, and organizational skills
High personal integrity and strong proven work ethic
Deep attention to detail
Ability to take ownership and self-start under tight deadlines while managing multiple projects and drive them to completion
Advanced knowledge of excel
Experience with Netsuite, FloQast, consolidations and intercompany accounting
Previous experience at a scaling global startup a plus
Liftoff offers all employees a full compensation package that includes equity and health/vision/dental benefits associated with your country of residence. Base compensation will vary based on candidate location and experience. The following are our base salary ranges for this role:
SF Bay Area: $103,500 - $120,000
#LI-NM1
#LI-REMOTE
Liftoff is committed to providing and maintaining a work environment where all employees and candidates are treated with dignity and respect and that is free of bias, prejudice, and harassment. Liftoff is further committed to providing an equal employment opportunity for all employees and candidates for employment free from discrimination and harassment on the basis of sex, gender (including sexual harassment, gender harassment, and harassment due to pregnancy, childbirth, breastfeeding, and related conditions), sexual orientation, gender identity, gender expression, gender nonconformity, race, creed, religion, color, national origin, ancestry (including association, affiliation, or participation with persons or activities related to national origin, English-proficiency or accent, or immigration status), physical or mental disability, medical condition(s), genetic information of an individual or family member of the individual, marital or domestic partner status, age, veteran or military status, family care status, requesting or taking pregnancy, parental or disability leave, requesting an accommodation, or any other characteristic protected by federal, state, or local law, regulation, or ordinance. All such discrimination and harassment is unlawful and will not be tolerated. Liftoff maintains a continued commitment to equal employment opportunity and expects the full cooperation of all personnel.
Agency and Third Party Recruiter Notice:
Liftoff does not accept unsolicited resumes from individual recruiters or third-party recruiting agencies in response to job postings. No fee will be paid to third parties who submit unsolicited candidates directly to our hiring managers or Recruiting Team. All candidates must be submitted via our Applicant Tracking System by approved Liftoff vendors who have been expressly requested to make a submission by our Recruiting Team for a specific job opening. No placement fees will be paid to any firm unless such a request has been made by the Liftoff Recruiting Team and such a candidate was submitted to the Liftoff Recruiting Team via our Applicant Tracking System.