Pharmacy Manager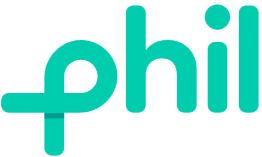 Phil
United States
Posted on Thursday, April 20, 2023
Description
Phil is seeking an experienced Pharmacy Manager (Pharmacist-in-Charge) to join our team. The successful candidate will oversee the day-to-day operations of the pharmacy department, including managing staff, ensuring compliance with regulatory requirements, and providing excellent customer service.
Responsibilities:
Manage and supervise the pharmacy staff, including pharmacists, technicians, and support staff, ensuring that all team members are trained and equipped to perform their duties effectively.
Develop and implement policies and procedures to ensure compliance with all relevant regulatory requirements, such as HIPAA and FDA guidelines.
Prescription verification, Drug utilization review, PA review, transferring patient prescriptions and other tasks to help patients get their medications in a timely manner.
Collaborating with Phil team members from different departments and other stakeholders to ensure patient safety, HIPAA compliance, and adherence.
Delivery and execution of new and ongoing pharmacy projects/initiatives in a timely manner
Create better health outcomes and improvement of patient adherence.
Analyze performance metrics to diagnose root causes and create strategies that improve outcomes.
Other Duties:
Demonstrate ability to take ownership of pharmacy operations, make superior decisions and meet expectations for productivity, efficiency, and accuracy.
Demonstrate excellence in attention to detail and the ability to successfully manage multiple priorities with critical focus on accuracy and safety.
Perform or assist with any operations, as required to maintain workflow and to meet schedules and quality requirements.
Participate in any variety of meetings and work groups to integrate activities, communicate issues, obtain approvals, resolve problems, and maintain specified level of knowledge pertaining to new developments, requirements, and policies.
Perform other related duties as assigned.
Requirements
Qualifications:
Bachelor's degree in Pharmacy or PharmD from an accredited college or university.
Current pharmacist licensure in Arizona.
3+ years of experience working in a pharmacy, with at least 1 year in a supervisory role.
Strong leadership skills and the ability to manage and motivate a team.
Knowledge of pharmacy regulations and guidelines, including HIPAA and FDA requirements.
Excellent customer service skills and the ability to communicate effectively with patients and healthcare providers.
Strong attention to detail and organizational skills.
Ability to work independently and make sound decisions.
Benefits
Ground floor opportunity with one of the fastest-growing startups in health-tech
Solve a problem that matters: be part of a company that uniquely leverages technology to bring wellness to all of its stakeholders
Competitive compensation (commensurate with experience) including meaningful stock options
Full benefits (medical, dental, vision)
401(k) contribution opportunity