Director of Client Success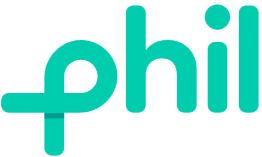 Phil
Customer Service
United States
Posted on Thursday, February 23, 2023
Description
Company Overview
Founded in 2015, Phil is a Series D health-tech startup backed by Warburg Pincus, on a mission to help patients get high cost medications easily and affordably. Partnering with pharmaceutical manufacturers, Phil offers digital patient access services to improve health outcomes by delivering affordable and timely access to high-cost specialty therapeutics. For more information on Phil, visit https://phil.us
Opportunity
Market: Specialty pharmaceuticals treat complex health conditions and constitute about 50% of the $400B U.S. prescription medication spend. Despite their therapeutic potential, patients often face substantial obstacles to therapy access, affordability, and adherence.
Our approach: While these challenges have been traditionally addressed through call-center based 'hub' services, Phil has developed a next-generation suite of software tools to streamline and simplify this complex, distributed workflow spanning patients, prescribers, pharmacies, insurers, and manufacturers. Often described as 'Shopify for Pharma', Phil offers a "channel-in-a-box" platform for pharmaceutical manufacturers.
Impact to customers: The Phil platform drives efficiencies that result in higher adherence, affordability and coverage, at a fraction of the cost of conventional call-center based approaches. Consequently, our clients, Pharma manufacturers, are able to launch new products and attain profitability in less than half the usual lead time.
Culture
We're a mission-driven organization: we exist to continually improve patient outcomes, and to improve connectivity between patients, prescribers, manufacturers and payors. We care for our patients, and for one another.
We are a low ego, high accountability, high respect culture: we assume that our employees have meaningful lives outside work and respect boundaries (we rarely work on weekends)
We communicate prolifically, professionally and respectfully to ensure we understand each other well and get on the same page quickly
A distributed work environment has been part of our DNA well before the pandemic. Our approach is to offer the flexibility that employees need to do their best work while balancing their personal lives. Our hybrid approach allows for this balance while creating opportunities to interact in-person to build true human connection.
Position Overview
The Client Success team works with our clients (pharmaceutical manufacturers) to maximize success for products launched on our platform (programs). The Client Success Director is a key part of this team, partnering with clients and internal teams to ensure successful launch and sustained growth of programs. Key responsibilities include:
Own client engagement and overall plan for a successful launch - identify key drivers of success, and partner externally and internally to deliver key pre-launch milestones
Work consultatively with clients to nail down program design
Review performance against key success metrics to proactively identify value levers, and own narrative to the client
Own overall client relationship - joint sessions to align on goals, discussion around program success and areas for improvement. Partner with clients where client investment is required and navigate areas where client push back may be needed.
Requirements
Ideal Candidate Background
8-10+ years experience including meaningful experience in either:

a client-facing role with patient access/commercialization focus, or
patient access background within pharma

Excellent communication skills - able to partner with clients and internally to align on joint goals, messaging program outcomes and driving improvement areas. Able to navigate tough conversations as needed, including getting the client to deliver on their pieces
Data driven mindset - structured approach to identifying key levers and coordinating custom analyses as needed where existing tools don't provide the required insights
Demonstrated ability to drive results and outcomes, both through direct actions and influencing others
Able to think in terms of scale; make proactive recommendations around how to get smarter and use resources (tooling, process and people) more efficiently with each program
Benefits
Benefits
Competitive compensation including meaningful stock options
Full benefits (medical, dental, vision)
401(k) contribution opportunity
Ground floor opportunity with one of the fastest-growing startups in health-tech
Solving one of the biggest problems for our society