Senior Pharmacy Operations Specialist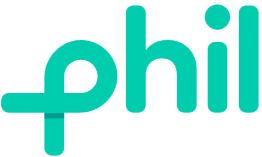 Phil
Operations
Phoenix, AZ, USA
Posted on Thursday, November 3, 2022
Description
About the Company:
Founded in 2015, Phil is a San Francisco-based Series D health-tech startup, pioneering the first Software Therapy Deployment Platform for Specialty Pharmaceuticals that treat complex health conditions. Our mission is to ensure consistent, reliable and affordable access to complex therapeutics for our patient community. Partnering with pharmaceutical manufacturers, Phil offers digital patient access services to improve health outcomes for patients by delivering affordable and timely access to high-cost Specialty therapeutics. We recently completed our Series D financing led by Warburg Pincus, with $122M in capital raised to date with near-term line of sight to profitability. Headquartered in San Francisco with operational hubs in Scottsdale AZ and Columbus, OH, the company currently employs over 120 individuals and expects to double its employee base in the coming year. For more information on Phil, visit https://phil.us/
Opportunity
Market: Unlike the more commonly-used generic drugs, Specialty pharmaceutical products treat complex health conditions and constitute about 50% of the $400B U.S. prescription medication spend. Despite the therapeutic potential of these products, patients and their care teams face substantial obstacles to therapy access, affordability, and adherence.
Our approach: While these challenges have been traditionally addressed through call-center based 'hub' services, the Phil team has developed a next-generation suite of software tools to streamline and simplify this complex, distributed workflow spanning patients, prescribers, pharmacies, insurers, and manufacturers. Often described as 'Shopify for Pharma', Phil offers a "channel-in-a-box" platform for pharmaceutical manufacturers.
Impact to customers: The Phil platform drives efficiencies that result in higher adherence, affordability and coverage, at a fraction of the cost of conventional call-center based approaches. Consequently, our customers, Pharma manufacturers are able to launch new products and attain profitability in less than half the usual lead time.
Culture
We're a mission-driven organization: we exist to continually improve the healthcare paradigm - to improve patient outcomes, and to improve connectivity between patients, prescribers, manufacturers, payors, and their medications. Our patients are our loved ones, ourselves, and our communities. We care for our patients, and care for one another.
We are low ego, high accountability, high respect culture: we assume by default that our employees have meaningful lives outside work and respect boundaries (we rarely work on weekends)
We communicate prolifically, professionally and respectfully to ensure we understand each other well and get on the same page quickly
As a culture, a distributed work environment has been part of our DNA well before the pandemic. Our approach is to offer the flexibility that employees need to do their best work while balancing their personal lives. Our hybrid approach allows for this balance while creating opportunities to interact in-person to build true human connection.
About the Role
The newly created Senior Operations Specialist role will help ensure timely processing for our patients. You will be a part of a dedicated team focused on driving patient outcomes through reviewing scripts that are at risk of being delayed. The successful candidate will be able to understand Phil's internal processes and work cross functionally to ensure that all scripts are processed in a timely manner. In addition to the script-level work, you will be responsible for responding to client inquiries regarding the status of specific orders. As the first line of contact with our manufacturers, the successful candidate will be able to deepen relationships through proactive reporting, education, and responsiveness to inquiries or requests. You will develop a thorough understanding of Phil's processes in order to provide the best support possible to our clients.
You will be responsible for identifying trends and capturing new features in order to reduce potential errors or issues moving forward, working with large data sets from multiple sources to create reporting trends.
Key Responsibilities
Review script level tickets to ensure proper process was followed and correct as needed
Contact internal and external stakeholders (Pharmacy Partners) to move scripts forward in their processing
Identify / flag scripts for proactive reporting to clients
Triage, resolve, and respond to order-related client escalations or one-off requests
Review and create reporting to identify process improvements and create feature requests
Requirements
Ideal Candidate Background and Competencies
Prior pharmacy technician experience and use of proprietary software to process prescriptions
Licensed technician in Arizona or Ohio
Solution-oriented approach to develop clear feature requirements to improve internal processes
Ability to work with cross-functional teams in order to resolve script level issues
Willingness to learn and understand operational workflows in order to quickly determine root cause
Prior experience working with external clients with a demonstrated ability to communicate effectively to resolve questions or concerns
Solution-oriented approach to find creative solutions for our clients
Ability to work with cross-functional teams in order to resolve client issues
Excellent written and verbal communication skills
Team player who wants to help build up others
Experience in pharmacy or healthcare
Lean process improvement or six sigma experience a plus but not required
Benefits
Benefits:
Ground floor opportunity with one of the fastest-growing startups in health-tech
Competitive compensation (commensurate with experience)
Full benefits (medical, dental, vision)
401(k)