VP of Business Development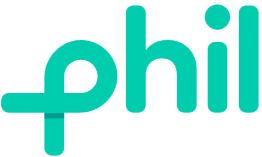 Phil
Sales & Business Development
United States
Posted on Friday, October 21, 2022
Description
Purpose

The Business Developer implement and coordinate the company's business plan. This person is responsible for identify and research potential clients, develop and maintain client relationships, monitoring project teams to ensure contracts are executed as agreed and implementing commercial strategies of the company. As an integral member of the Business Development team, the successful candidate will interact with the CCO and members of marketing, sales, operations, and senior management to develop and close opportunities.
Responsibilities
Work with Marketing team to identify appropriate targets to prospect
Drive prospective customers to participate in capabilities presentations
Create and improve proposals for existing and new clients
Maintain knowledge of competitor's offerings
The Analysis of activity within the company's industry to develop the best and most effective business plans and establish realistic and meaningful KPIs
Network with investors and other business partners to generate new leads
Establish realistic and achievable goals and implement strategies to meet them
Building strong and collaborative relationships with external stakeholders
Monitoring market trends and providing regular competitor analysis
Requirements
Skills & Competencies
Full knowledge of company's offerings and market
Proven track record in closing deals and driving significant top line revenue
Ability to build relationships through professional sales and interpersonal skills with a disciplined and organized approach
Demonstrated entrepreneurial work ethic
Excellent verbal and written communication skills
Ability to communicate effectively with a wide variety of people in a professional manner, face to face, on the telephone and in writing
Problem-solving skills to propose mutually beneficial solutions
Strong interpersonal skills, resulting in excellent rapport with colleagues; proven success in initiating, promoting, and maintaining communication among teams
Excellent presentation and negotiating skills
High level of proficiency in Microsoft Office (Word, Excel, Outlook).
Education & Experience
Bachelor's degree in business administration, or related field
More than 5 (5) years' experience in sales or account management