Senior Product Manager (Technical), Momentum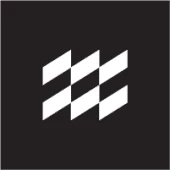 mParticle
IT, Product
Remote · Canada
Posted on Friday, November 10, 2023
Senior Product Manager (Technical), Product Response
About mParticle:
mParticle is a global, remote-first company that provides a real-time AI customer data platform. We facilitate real-time personalized customer experiences by enabling our customers to access high-quality customer data, a 360 view of their customers, and AI personalization across their entire martech stack. We work with big players and small, fueling the customer success of brands like NBCUniversal and Airbnb. We're growing fast and offer smart, talented individuals an opportunity to be high-impact players as we scale. We care deeply about culture and our people – and creating a place where you can do your best work and love doing it!
Recognized as one of Crain's 100 Best Places to Work in New York City and one of Wealthfront Career Launching companies of 2021!
This position is 100% remote!
About the Role:
Our customers face an accelerating pace of change in the world, their business, and technology, and they choose us not merely for what we offer today but for our unwavering commitment to continuous innovation. We are looking for individuals who are passionate about both addressing immediate customer product needs and evolving to meet future demands.
The Senior Product Manager (Technical) will join Product Response, a critical team within mParticle that has a dual mandate: (a) to deliver a consistent stream of larger "big rock" and smaller customer-valued innovations, and (b) to refine and expand our ability to listen and respond to near-term customer product needs.
Your strategic "big rock" focus will be on extending customers' ability to connect mParticle to their data stack, and transform it so they can do even more amazing things with it downstream of mParticle, by increasing the breadth and discoverability of our data connections and transformations. Over time, you will take on other opportunities within Product Response's product areas:
Responsibilities:
Customer Engagement & Needs Assessment:

Triage customer feature requests from various channels.
Deeply understand customer use cases and value drivers.
Embrace a problem-solving mentality by continually questioning and seeking to understand the underlying "why?"

Prioritization & Decision Making:

Lead ROI-based tradeoff decisions.
Collaborate with product leadership for complex decision-making.
Apply a nuanced understanding of customer and technical context to drive creative solutions.

Product Development & Lifecycle Management:

Drive delivery of near-term customer needs, including new integrations, SDKs, minor enhancements, and fixes.
Own and drive 1-2 strategic "big rock" features from research to go-to-market.

Cross-Team Collaboration:

Work within a dedicated "squad" (scrum team) as the product manager.
Collaborate with stakeholder teams and other squads to drive product roadmap.
Required Qualifications:
5+ years of product management, or equivalent experience, at agile, continuous delivery, cloud software technology companies.
Solid understanding of how APIs work and the software engineer and data engineer customer personas.
Exceptional ability to make independent decisions and handle complex product prioritization tradeoffs.
Excellent written communication and presentation skills for audiences across skill levels and technical aptitudes.
A collaborative spirit, willing to work across different functional areas and with various internal teams.
Located in the Americas, and able to work during United States working hours.
Preferred Qualifications:
Experience with data driven platforms, products, and features in data management, marketing technology, and/or advertising industries.
Prior experience as a software engineer or equivalent experience in software engineering or computer science.
Experience designing customer experiences, crafting customer experience workflows and sketching low-res UI mocks.
What mParticle Offers:
A dynamic startup environment with frequent opportunities for collaboration.
Regular guidance and feedback from product leadership and our visionary CPO, Chee Chew.
Rapid and challenging growth opportunities as you join a company that's growing and changing quickly. You'll learn on the job as you deliver innovation, and as part of a team of world-class PMs and leaders across the organization.
Direct influence over the roadmap of multiple product areas in an industry defining data platform. You'll work to shape the data strategies of brand name enterprise companies and redefine how customers manage their data with the cutting edge of data infrastructure technology and practices.
Employment opportunities are available to all applicants without regard to race, religion, color, national origin, gender, sexual orientation, age, marital status, veteran status, or disability status.
The US base salary range for this full-time position is (DOE) $150 - $200k + equity & benefits.