Technical Project Manager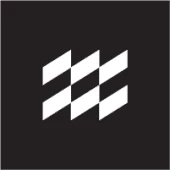 mParticle
IT, Operations
Remote · United States · Canada
Posted on Thursday, November 9, 2023
About mParticle:
mParticle is the leading independent customer data platform. We are focused on the infrastructure layer of a Company's growth stack. Developers, engineers, product managers and marketers choose mParticle to simplify the flow of customer data between systems and applications, breaking down data silos and improving customer experiences. We work with big players and small, fueling the customer success of brands like Starbucks, NBC Universal, Spotify and Airbnb. We're growing fast and offer smart, talented individuals an opportunity to be high-impact players as we scale and achieve our vision for being the world leader in this space. We care deeply about culture and our people, creating a place where you can do your best work and love doing it!
Recognized as one of Crain's 100 Best Places to Work in New York City and one of Wealthfront Career Launching companies of 2021!
Our mission is to make business personal, and we help our customers leverage the rapidly growing marketing technology landscape to drive engaging experiences for their customers. As a Technical Project Manager, you'll work with an amazing engineering team to create and maintain a world-class product that allows mParticle customers to transport their customer data.
What you'll be doing:
Heavily focused on delivery and execution of your team's work; depending on engineering focus, this could be work that is well planned for months at a time or work that is highly reactive in nature
Drive e2e project execution working cross-functionally across disciplines to ensure successful launch of new products and services
Create and manage development timelines; ensure consistent, high-quality, iterative delivery
Focus on customer satisfaction within your team; strong communication internally within your team and across the org
Help teams to set the timeline based on collected data, team size, velocity and capacity
Identify cross org and cross-team risks, blockers and obstacles; track the resolution status and help drive resolution across teams and within teams
Facilitate agile ceremony meetings for your engineering teams; including standups, sprint planning, refinement, retrospective, demos, post-incident reviews; understand and utilize team capacity effectively
Work with product team to understand and execute the wider product roadmap across your TPM's teams to deliver and execute effectively
Handle escalated concerns, work through these as needed with engineering and product leadership. Responsible for taking inputs and coming to appropriate next steps.
Look for opportunities to improve the processes of product delivery teams (Product Management, Engineering, and others) to increase overall team impact and productivity; promote process adherence
What we're looking for:
3+ years experience in technical project management or related field at a SaaS company
3+ years working in Agile environments
Experience utilizing Scrum, Kanban, and similar workflows
Experience as a Project Manager working with software engineering teams with proven success in calling out risks and blockers.
Demonstrate technical thought leadership, be a strategic partner, take ownership, be proactive and take initiative independently
Highly organized, flexible individual who thrives in a fast-paced environment with a positive attitude, where ambiguity and change are common
Scrum master certification a plus
Experience in Jira required
What's in it for you?
100% company-paid health care (medical, dental, vision) for employees enrolled in our baseline plan with affordable cost-sharing options for your dependents. We make certain you're protected, have the options you need for care, and that it's affordable for all.
If you're enrolled in our high deductible plan, we fully cover your deductible through annual Health Savings Account contributions which are yours to keep. This is for both individuals and for those with dependents.
A truly flexible work environment with unlimited vacation, 11 paid company holidays, and quarterly mental health reboot days.
A hybrid work model that provides you the opportunity to design your work in ways that support you and your family!
An ownership culture where everyone receives stock options and can fully participate in mParticle's success.
Parental leave for maternity (12 paid weeks) and parental leave for the supporting parent
Generous wellness programs, learning and development opportunities, pet insurance for our furry family members, and so much more!
Here at mParticle we embrace the differences that make us unique. We are dedicated to building an inclusive environment that fosters respect and celebrates an array of backgrounds and perspectives.
Employment opportunities are available to all applicants without regard to race, religion, color, national origin, gender, sexual orientation, age, marital status, veteran status, or disability status.
The US base salary range for this full-time position is (DOE) salary + equity & benefits.