Project Coordinator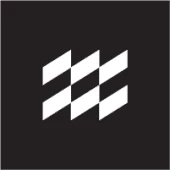 mParticle
Administration
Remote
Posted on Tuesday, September 19, 2023
About mParticle:
mParticle is a global, remote-first company that provides a real-time AI customer data platform. We facilitate real-time personalized customer experiences by enabling our customers to access high quality customer data, a 360 view of their customers, and AI personalization across their entire martech stack. We work with big players and small, fueling the customer success of brands like NBCUniversal and Airbnb. We're growing fast and offer smart, talented individuals an opportunity to be high impact players as we scale. We care deeply about culture and our people – and creating a place where you can do your best work and love doing it!
Recognized as one of Crain's 100 Best Places to Work in New York City and one of Wealthfront Career Launching companies of 2021!
This position is located in LATAM and is 100% remote!
About the role:
The Project Coordinator will be focused on playing a critical role in supporting internal teams, enforcing processes, looking for inefficiencies, raising risks and ensuring that tasks are followed up and completed on time. This role is ideal for someone who has a great work ethic, detail oriented, very diligent and proactive. This person is comfortable wearing many hats and supporting many areas of the organization as priorities shift.
Your Responsibilities:
Track progress, follow up on tasks and due dates, and log updates to ensure timely execution
Demonstrate an operational mindset, enforcing processes and identifying inefficiencies
Coordinate with cross-functional teams to ensure alignment and collaboration
Support product operations and customer success with a strong understanding of business impacts
Translate and articulate the impact of project outcomes on customers
Coordinate and manage customer event logistics with vendors
Coordinate QBR reviews including calendar, document submission & repository
Monitor and assist tracking company OKRs
Your Strengths:
Project Management - Experience in project planning, monitoring and execution to support delivering projects successfully
Operational Excellence - Skilled in managing processes, tracking progress, and highlighting inefficiencies in operations
Cross-Functional Coordination - Ability to align internal teams and foster collaboration across departments
Customer Empathy - Ability to understand and translate the impact on customers to our internal teams, driving value and success
Growth Mindset - Eagerness to learn and grow within the company
What we're looking for:
2 years of project coordinator experience, preferably in a product or software environment
Experience with cross-functional coordination and aligning internal teams
Ability to follow up on tasks, due dates, and log updates efficiently
Strong focus on product operations and a good understanding of business impact
Demonstrated leadership and ability to work collaboratively with various stakeholders
Excellent communication skills
Experience with Jira a plus
Proficient in English, both written and spoken is required
This role will be hired through our partner remote.com (To learn more about details for your company use the link) Please note compensation will be paid in your country's local currency.
Employment opportunities are available to all applicants without regard to race, religion, color, national origin, gender, sexual orientation, age, marital status, veteran status, or disability status.