Senior Product Manager (Technical) Product Response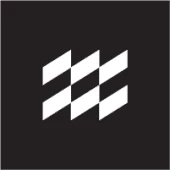 mParticle
IT, Product
Remote · New York, NY, USA · Seattle, WA, USA · San Francisco, CA, USA
Posted on Friday, April 14, 2023
Senior Product Manager (Technical)
About mParticle:
mParticle is a global, remote-first company that provides a real-time AI customer data platform. We facilitate real-time personalized customer experiences by enabling our customers to access high-quality customer data, a 360 view of their customers, and AI personalization across their entire martech stack. We work with big players and small, fueling the customer success of brands like NBCUniversal and Airbnb. We're growing fast and offer smart, talented individuals an opportunity to be high-impact players as we scale. We care deeply about culture and our people – and creating a place where you can do your best work and love doing it!
Recognized as one of Crain's 100 Best Places to Work in New York City and one of Wealthfront Career Launching companies of 2021!
About the role:
Our customers face an accelerating pace of change in the world, their business, and technology. They buy into mParticle not only for what we offer today but for our commitment to deliver continual innovation. To accelerate this, we've established the Momentum initiative. As the leader of this company-wide initiative, our team's charter is to deliver new innovation, targeting at least 1 marketable release per month this year, in addition to our ongoing train of incremental improvements.
As Senior Product Manager, you will help define and lead the vision and strategy for Momentum, including launching new platforms and features, driving cross-squad initiatives, and collaborating with the product director and other PMs on the team, and our CPO. You will focus on innovating our real-time data pipelines and continuous 360 customer view product areas, but expect that to evolve over time with the growth of our business. You will seamlessly balance this longer-term innovation work with near-term customer needs for these product areas.
You not only know what a top-performing product organization looks like, you have the product methodologies mastery to uplevel the organization. Based on your insight and expertise, you will identify, prioritize, and own strategic product initiatives across our teams' product areas. You will learn about our key users across engineering, product, marketing, and compliance, deeply understand their problems and needs, and then go the extra mile to define and launch innovations that address those problems with the broadest possible impact across the customer base.
Your Strengths:
Technical Fluency - Leverage your deep understanding of developer experience and software development to deliver solutions that delight our developer community.
Versatility - Balance long-term growth, near-term wins, and execution. Be excited to wear many hats as the company goes through hyper startup growth.
Customer Empathy - Understand and analyze diverse needs from our customers, think strategically, and lead with data-driven decisions.
Decision Making - Make the hard calls to help define strategic product direction, and effectively prioritize the roadmap to focus and align with our long term product led growth vision.
Organic Leader - Be the champion to manage development timelines with transparency, consistent high quality, and iterative delivery that inspires the rest of the PM team to follow.
What we're looking for:
5+ years of product management or related experience at agile, continuous delivery, cloud software technology companies.

Demonstrated leadership of cross-team product initiatives and guiding other PM team mates within a high performance product team.

Experience with data driven platforms, products, and features in data management, digital marketing, and/or advertising industries.

Experience managing planning and execution for a portfolio of products across one or more product areas.

A proven track record of making insightful decisions and nuanced tradeoffs, balancing numerous priorities and requests across multiple groups of external and internal stakeholders and customers, to accomplish great things.

Excellent written communication and presentation skills for audiences across skill levels and technical aptitudes.
What's in it for you:
Direct influence over the roadmap of multiple product areas in an industry defining data platform.

You'll work to shape the data strategies of brand name enterprise companies and redefine how customers manage their data with the cutting edge of data infrastructure technology and practices.

Rapid and challenging growth opportunities as you join a company that's growing and changing quickly. You'll learn on the job as you deliver innovation, and as part of a team of world-class PMs and leaders across the organization.

100% company paid health care (medical, dental, vision) for employees enrolled in our baseline plan with affordable cost sharing options for your dependents. We make certain you're protected, have the options you need for care, and that it's affordable for all.

If you're enrolled in our high deductible plan, we fully cover your deductible through annual Health Savings Account contributions which are yours to keep. This is for both individuals and for those with dependents.

A truly flexible work environment with unlimited vacation, 11 paid company holidays, and quarterly mental health reboot days.

This also includes a hybrid work model that provides you the opportunity to design your work in ways that support you and your family.

Free mental health coverage through our partnership with BetterHelp which provides you and your dependents with unlimited counseling sessions - all at no cost to you.

An ownership culture where everyone receives stock options and can fully participate in mParticle's success.

Parental leave for maternity (12 paid weeks) and parental leave for the supporting parent (6 paid weeks) and real encouragement to take that time to bond as a family.

Generous wellness programs, learning and development opportunities, pet insurance for our furry family members, and so much more!

Here at mParticle we embrace the differences that make us unique.

We are dedicated to building an inclusive environment that fosters respect and celebrates an array of backgrounds and perspectives.
Employment opportunities are available to all applicants without regard to race, religion, color, national origin, gender, sexual orientation, age, marital status, veteran status, or disability status.
The US base salary range for this full-time position is $163,000 - $200,000 + equity & benefits.
Employment opportunities are available to all applicants without regard to race, religion, color, national origin, gender, sexual orientation, age, marital status, veteran status, or disability status