Software Engineer | Remote | Australia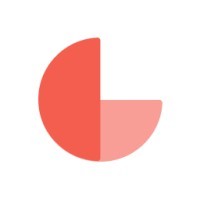 Cecil
Software Engineering
Australia
Posted on Wednesday, March 1, 2023
Cecil is on a mission to help teams restore nature by making it easy to develop and report on Natural Capital at global scale. We believe this is the most effective way to fight climate change and accelerate us towards a nature-positive economy.
We are looking for an experienced software engineer at lead or principal level to help us create a solid engineering culture. The ideal person for this role will bring onboard thought leadership in trunk-based development, continuous deployment to production, lean, XP, serverless and event sourcing architectures.
What you will do
Own features end-to-end, including systems design, automated testing, implementation, documentation, deployment, observability, refactoring and optimisation
Embrace "You build it, You run it" with ownership of the entire infrastructure across multiple deployment environments within diverse cloud partners
Improve our Developer Experience internal tooling and key architectural decisions with a focus on resilience, data privacy, security and scalability
Mentor team members in your domain and technical areas of expertise while fostering a culture of continuous improvement and career development
Create a collaborative engineering culture that inspires the team to deliver well-tested software while balancing speed to meet business goals
What you will bring to Cecil
Extensive experience developing resilient, secure, highly scalable software applications within AWS and/or similar cloud providers
Solid understanding of computer science fundamentals, software design principles, automated testing, networking protocols and distributed systems
Excellent verbal and written communication skills with the ability to understand and explain complex topics to technical and non-technical audiences
Well-versed in multiple programming languages and paradigms, preferably in two or more of Go, Rust, Kotlin, Clojure, Scala, Java, Python, Haskell, Erlang, C#, C/C++
Tech Stack
Go, Terraform, AWS Serverless, Event Sourcing, CQRS, Aurora Postgres, Dynamo, SQS, SNS, React, Netlify, GitHub Actions, DataDog
Bonus skills
You are familiar with geospatial technologies
You have worked in a related field or you are enthusiastic about Climate Tech
You are an entrepreneur at heart, having validated and launched a product idea
Be like soil
We are driven to cultivate the diversity and growth of everyone we work with. We encourage you to apply even if you don't meet all requirements for this role.
It's time to r
estore nature
Sound like the ideal place for you? Sweet. Let's chat.