Prior Authorization Specialist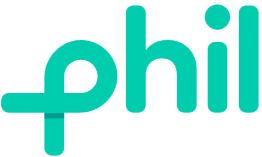 Phil
Operations
United States
Posted on Saturday, May 20, 2023
Description
Founded in 2015, Phil is a San Francisco-based Series D health-tech startup, pioneering a software therapy deployment platform for Specialty Pharmaceuticals that treat complex health conditions. Partnering with pharmaceutical manufacturers, Phil offers digital patient access services to improve health outcomes for patients by delivering affordable and timely access to high-cost Specialty therapeutics. We recently completed our Series D financing led by Warburg Pincus, with $122M in capital raised to date.
For more information on Phil, visit https://phil.us/
Phil is looking for a full-time Prior Authorization Specialist - with a focus on pharmacy support for Monday through Friday shifts.

The primary responsibilities of this role are:
Verifies patient insurance coverage utilizing phone or online resources
Submit prior authorizations to insurance plans in a timely manner via payer-specific portals and vendors
Troubleshoots prior authorization submissions and prescription processing with health care providers utilizing phone or online resources
Ensures all pertinent medical documentation is accurate and present prior to authorization submission
Follows up on pending authorizations on a regular basis to obtain the current status or to be informed of any action needed in order to obtain the authorization approval
Document activities appropriately in process notes using our operating system
Ability to successfully navigate between multiple systems throughout the course of the workday, this includes but is not limited to operational software and vendor portals
Demonstrate flexibility to perform duties wherever volume deems it necessary
The most important goal here at Phil is to improve patients' medication adherence by offering a quick and effortless way for patients to get their medications on time.
About You:
Passionate about helping people
Ability to work closely with our Customer Support team to ensure the success of patients that are recommended to us by their physician's office
Proven team player, but can solve problems independently as well
Exceptional written and verbal communication skills
Reliable, and a self-starter
Requirements
Demonstrated experience working in prior authorizations, medical insurance billing, and/or health insurance (required)
Working knowledge of ICD-10 codes and prescription drug names (preferred, but not required)
Customer service experience (preferred)
Access to reliable, high-speed internet to meet the needs of remote processing (required)

Benefits
Ground floor opportunity with one of the fastest-growing startups in health-tech
Solve a problem that matters: be part of a company that uniquely leverages technology to bring wellness to all of its stakeholders
Competitive compensation (commensurate with experience)
Full benefits (medical, dental, vision)
401(k) contribution opportunity