Marketing Manager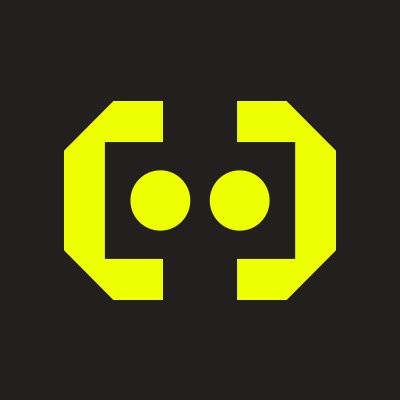 Embrace
Marketing & Communications
Los Angeles, CA, USA
Posted on Thursday, August 24, 2023
Our world is mobile — the phones in our pockets, our 10+ IoT devices at home, the cars we drive, the way we conduct our work, and the point-of-sale devices from which we buy our coffee and donuts. Embrace is on a mission to make all of our mobile experiences exceptional by helping revolutionary companies evolve and excel in this mobile-world. Customers like GOAT, Hilton, Masterclass, Home Depot, and Cameo love Embrace because we help engineers build better, bolder experiences.
About the Role
Embrace's Developer Marketing Manager will be responsible for amplifying Embrace's message to reach our target audience – mobile engineers. We are looking for a B2B SaaS marketer who is ready to be hands-on with a variety of core marketing initiatives.
You will represent the voice of Embrace by running our social channels with care and cleverness. You will support the Content team with additional writing and distribution. You will coordinate with Product Marketing to ensure product launches are communicated effectively across social, video, newsletters, and more. You will help drive Embrace's events presence to make sure they are high quality and drive leads. Most importantly, you will be a team player and hand raiser to elevate the Marketing team's efforts in every way possible.
The primary focus of this role is to bring the Embrace brand to market to drive deeper relationships and brand affinity among mobile engineers. You understand our ideal customer and what it takes to reach them, and you are laser-focused on driving leads and growing our customer base. You'll engage mobile engineers with our unique brand, story and expertise in the most engaging ways possible.
You'll come to us with ideas – some tried and true, some wildly creative and experimental to paint outside the lines.
What You'll Do
Manage social channels: Post, engage, grow. Be Embrace's voice on social. Create a strategy to improve our existing social channels, and spin up accounts on new platforms we haven't explored. Engage Embrace's customers, partners, and prospects.
Support developer relations: Amplify our engineers' voices to reach and engage other mobile engineers where they are (Discord, Twitter, Reddit, StackOverflow, and more). Identify natural places for Embrace to engage in conversions.
Engage with mobile influencers: Build relationships and communication with top mobile engineering influencers for iOS, Android
Enable executive thought leadership: Help exec team drive success on social by teeing up content for thought leadership. Create and post content for execs if needed; identity conversations to comment on; boost engagement.
Create and coordinate videos: Work with design, product marketing, our content team, and engineering to plan, execute, and post a variety of videos including tutorials, webinars, fireside chats, explainers, case studies, event presentations, and more.
Collaborate with sales: Pass along any online engagement from developers (both prospects and customers) to sales or customer service so they can respond accurately and on message
Coordinate with Demand Gen team: Constantly report on organic engagement across channels to help DG team strategize on messages and creative that can resonate for paid
Support events: Oversee event logistics from pitching speakers to onsite setup.
Drive results: Have a keen eye towards results and accountability; test and iterate quickly, and always work towards supporting our growth
Coordinate the marketing calendar: Help the marketing team organize all programs and communicate them throughout the company
Basic Qualifications
Minimum 5 years of experience in a marketing role for a B2B technology company, specifically in the mobile space
You have managed social channels for a tech company and can show your work (links to accounts you've managed)
Deep experience in organic social campaigns and programs that drive follower growth and engagement among technical audiences
Ability to assemble and interpret metrics, build executive summaries, and deliver meaningful business insights.
Preferred Qualifications
Experience in a mobile technology company, or marketing a SaaS solution to mobile app developers / mobile engineers
Extra points for experience in mobile APM, observability, app analytics company
Culture Values
Perspective - seeking to understand others' perspectives
Investing - investing in discovering value, unprompted
Honesty - delivering brutal honesty kindly
Simplest - finding the simplest solutions by focusing on outcomes
Ownership - empowering yourself and others through solutions, not answers
Dark Humor - finding levity together, even when tackling hard problems
Why join Embrace?
The mobile engineering teams at world renowned brands like Discover, Marriott, The New York Times, Yum Brands (Taco Bell), Yahoo!, as well as top mobile-native businesses like Cameo, GOAT, Hatch, Ibotta, and Wildlife Games, are driving their businesses with Embrace. As a growth company with a major market opportunity, Embrace is poised to become the go-to partner for mobile experience engineering.
Embrace empowers engineers to manage the complexity of mobile to build better, bolder experiences. At a time when mobile is more crucial than ever, teams often face fragmented solutions, missing data, and an inability to surface issues. With Embrace, engineers can identify and prioritize the impact of any issues with detailed behavioral and technical context to resolve them instantly. Embrace is supported by NEA, AV8 (Allianz), Greycroft, YCombinator, and Eniac along with investments from the founders of PagerDuty, MoPub, Testflight, Sendbird, and Scopely.
The cash compensation for this person is $120K - $150K. In addition to base comp for this role, we offer equity in the form of options, a variety of benefits, and the opportunity to grow in an exciting and collaborative environment. There's ample flexibility day-to-day but we would like for this person to be in the LA area with access to Culver City a couple of times a week.